MeBoy builder 2.2 is an emulator which will allow you to play gameboy and Game Boy colour games ( Roms ) on a java based mobile phone.
Meboy 2.2 Pink gameboy colour


Dolphin Wii Emulator Running Wii Games In HD, Actually Higher Quality Than The Wii Itself
Things You Need To Know About Meboy Builder 2.2 Emulator And Roms
It will work on older java apps based hansets aswell.
You can save game states with it at any time.
It uses standard gameboy/color roms
How To: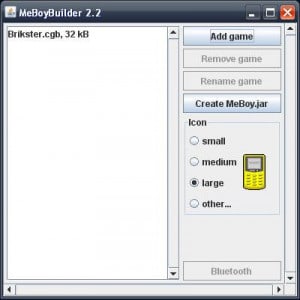 How it works is you download the file meboybuilder to your pc and run it. You search the internet for the roms, download them then load them into builder (it allows you to locate the file on your computer then load it into it. Once you have put all the ones you want into it, you save the file as a jar file then transfer it to your handset and run it like a java application.)
If your handset is old (more than a few years) and it runs slow on it. You can go to settings in meboybuilder and adjust the frames per second one by one until it runs proper speed. Also you can adjust the graphics option to increase performance of the application.
It's only limited by the speed on the mobile its self. In saying that you will get a much better speed and result from original gameboy games (black and white). We also have
NDS Emulators
for pc use.
As with most emulators it allows you to save your progress at any time even if the game does not support saving. The amount of saves is only limited by your mobiles storage capacity.
I deeply hope it gets revamped over and over again. It isn't perfect its buggy at best and can require some patience and tweaking of the frames in the settings.
The creator of it is doing great things and these emulators open a whole new world of mobile emulation. Look out for more emulators for phones in the future. It is only the beginning handset console emulation.
Meboy Emulator Roms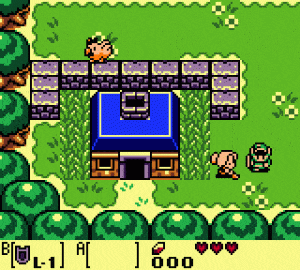 It uses standard gb and gb colour roms, same as if you were using a gameboy emulator for a pc. Do a search for these online. They are very small in size and can come in zip files as a batch of games.
Now everyone can enjoy such classics as pokemon red blue yellow diamond emerald silver gold crystal fire pearl ruby and that's just the pokemon fans. Well known classics include mario world, pacman, donkey kong, tetris and space invaders.
History
MeBoy was ported from JavaBoy, a java based gameboy emulator for pc's Created by Neil Millstone. Thank god for javaboy. Its programs such as java boy that many good emulators are built from. Over time with many version revisions it will be flawless but for now its so close to perfect its just not funny.
The Newest Version Is 2.2
There are updates or upgrades every now and again. The newest version is version 2.2 at this time. You can download it below. Previous versions are
1.0
1.1
1.2
1.3
1.3.1
1.4
1.5
1.6
2.0
2.1
2.2
As you can see there have been many revisions and lots of work done perfecting performance, speed and compatibility.
Download Version 2.2
For those of you who are wondering, yes there's are nds and nintendo dsi emulators out there. i personally haven't used one in a while so they have probably come along way since then. The ds and dsi should function quite well now but you can't get it on a phone lol im talking about pc.