Free mobile dating online with your cell phone allows you to connect with singles for friends, hookups and relationships. There are a few online dating sites you can use with your cellphone via mobile internet. these are ones that are free and you dont send sms messages at all, its just using the internet on your cellphone.
there's also adult chat sites where you can flirt and meet gay straight bi and lesbian men and woman
These personals sites ive listed are not adult sex chat sites and are free with no credit card required and are not phone chat dating lines but purely a way of meeting new members.
They are free to talk and send emails to local singles over the mobile net and computer internet.
The only thing you have to keep an eye on is data charges which phone companies charge to use the internet on your phone. This mobile version of the internet is called wap or straight mobile websites where you can send other members messages totally free with free registration.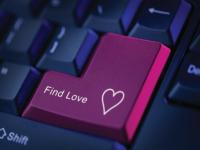 Casual social personals
Currently the best free online mobile dating sites for your cell phone
You can access these websites on any phone including iphone, samsung, motorola, nokia, lg, t mobile, google android, ios, blackberry etc.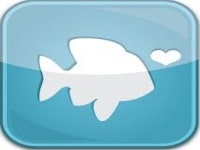 Plenty Of Fish
Plenty of fish is a great mobile phone dating site that you can use on your phone or on the internet with your computer. They have a nice free app as well so get on probably the best and biggest website i have ever seen and used.
This site is huge and has so many people in nearly all areas. Just search the personals and see who's in your area.
sometimes the site may act a little funny on the odd occasion depending on what phone you are using.
Oasis Active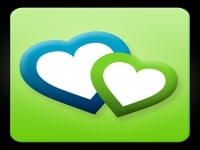 Oasisactive's mobile feature can only be used on iphones, i suspect they will branch out to other phones soon. Oasis is a very good dating site and mobile dating site.
Update : oasis active mobile is now supported on android devices no longer limiting oasisactive dating to iphones and supporting android, ios and everything else.
I am currently looking through free cell phone dating sites on a daily basis for the ones that are worth adding here. I am very committed to this and urge you to bookmark this page and check back soon. I know a lot of people say this and you come back and nothing has changed but i am very committed to this.
Ok Cupid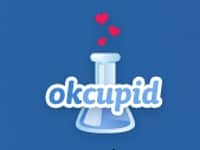 okcupid website logo mobile dating
Okcupid is a nicely designed website with smaller amount of members compared to the bigger sites but it is free and they have a free mobile app as well.
Blendr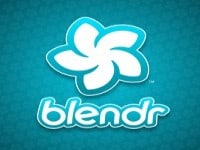 blendr free dating online logo
Blendr is a location based dating site app for your phone that can be downloaded free from the itunes store or you can use the facebook app. Blendr has become huge and is certainly worth a go.
Grindr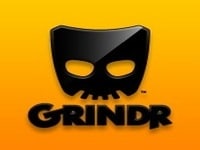 Grindr logo free dating site
Grindr is the same as blendr above but for gays
Slinky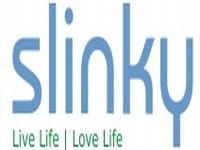 slinky online dating
Another site with a low member count but if you join there will be one more.
Singles who click (closed)
Singles who click doesn't have much for it in terms of number of members as with most free sits but is worth joining up.
Connecting Singles (no app)
Not a bad site but not a lot of members in certain areas so help them and sign up today
Ezi Friends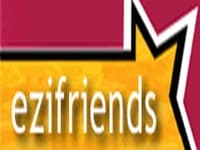 very few members but if you dont join you will never know and without you to help them grow they never will
Mingle2 (no app)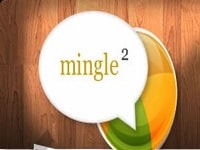 not an overwhelming amount of members but a decent amount – fairly basic looking site
Zogo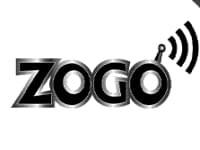 zogo is a text message dating service that is free but check with your service provider to make sure they won't charge you.
Once you and a member are willing to talk you will both get a phone call from zogo connecting you both
Zogo's free text and phone dating website is currently going through a redesign and is being heavily focused around user "what you want to see" advice. So check out what people are wanting in their polls.
Join Zogo
Engage (merged with christian mingle)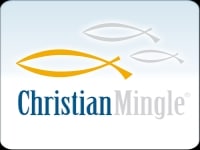 Engage started in 2006 with $5m funding and has now merged with christian mingle to bring you what could be described as the facebook of dating. If you google engage.com you will see christian mingle taking the first place in the google results. Definitely check this one out guys people really like it.
Join Engage/ChristianMingle
Adam4adam
Adam 4 adam if you haven't guessed is a gay dating site and is 100 percent free to join and meet people
Join Adam4adam
Reviews in the next few days of the following free websites
casual kiss
woome
alikewise
book of matches
date hookup
Very shortly over the next week im going to review some premium (paid, not free) dating sites so stay tuned and bookmark this page as i have tried quite a lot extensively 🙂
They include
zoosk
rsvp
match.com
eharmony
cupid
adult matchmaker
red hot pie
This scam part here does not have anything to do with the sites above
also an update on current dating scams and paid online dating sites that are pure scams. Such problems include them charging your credit card even once you have left and making it very difficult for you to close your account or profile
Meetville Review (Paid)
If you venture onto many of the scam and website review sites you will get a heap of people saying meeetville is a scam and they stole my name, used my email address or photo. On the other hand you get people saying maybe its a scammer signed up and used your details somehow for some fake profile or whatever. Its hard to tell without personally getting on there myself which i have no intention of doing seeing that im in a relationship.
My advice is proceed with caution and remember that if you go looking for peoples bad reviews then you will find just that and not any positive reviews because positive reviews hardly get left.