information for playing consoles on your pc
Gamecube
Wii
Nintendo DS, Dsi
Mobile Phone
Nds
Neonds
Dualis
Desmume
No$gba
Psp, Ps1, ps2, ps3
Visualboy Advance
Xbox, xbox 360
If you have arrived on this page and dont know what an emulator is then read on.
What they do is allow you to play a game from say an xbox or wii on your pc, pretty cool ay?
Some of the most sought after emu items are gamecube roms otherwise know as the gc. If you have found some information related to emus then please email it to us and we will be glad to put it up on our site. Consoles are evolving all the time and new software is being released all the time with new patches and bug fixes. My favourite is xbox 360 playing nazi zombies on xbox live and the wii for the mario games hay. Just remember the more advanced the gaming console the faster your pc needs to be to cope with the huge amounts of data that needs to be emulated. Ive got to say that im most thrilled about the evolution of cellphones. The more powerful the operating systems get on the phones the better they become at powering r.o.ms.
How It Works?
First you find the games console you want on this page and download and install the emulator for it
Second you search google for the roms files for that console, say wii roms etc mario galaxy. A rom is the games file, so you would search for (insert game name here) rom
Third you open the program and load the rom file
Forth start playing your game
Dolphin emulator up scales WII roms to 720p (HD) that's higher than the wii itself.
GBA SP
Nes FC Mobile
For those of you who don't know what emulators are, they are a program that allows you to play a console game on your pc. For example you can play a nintendo 64game on your pc using an emulator. A console game is called a rom when its for an emulator.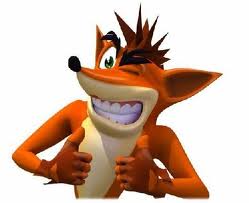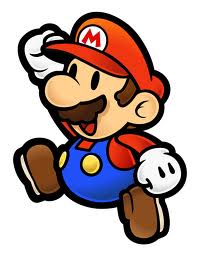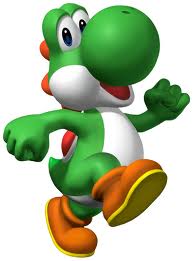 These are some common emus you may have heard of: ideas neonds dualis desmume no$gba are all nintendo ds emus. These dolphin dolwin gcube gcemu whinecube are all nin gamecube emus. Meboy is a gameboy colour emu for mobile phones supporting java. Project64 and nemu64 are nin 64 emu's. The most popular for the snes is snes9x and zsnes while the sega line consists of gens and yabause. The sony psp consists of potemkin while the gba one is called visualboy advance.
There is no emu out there that is 100% perfect, an emu emulates the environment in which a rom needs to work. Some emulators are better then others but over time usually a newer version is fixed. Most times its to fix the bugs (problems/ glitches). Other times its to add support for more newer video cards. Over time patches are released for the emu. These are as i said above, to fix the problems with the emu. The newer the emu the faster the computer needs to be. For example:
If you wanted to play a GBA emu on your pc you would not need a faster computer.
Emulators Found On This Site
Neonds
Desmume
No$gba
Dualis
Ideas
Dolphin
Dolwin
Gcube
Gcemu
Whinecube
Meboy
Project 64
Snes9x
Yabause
Pspe
Potemkin
Visualboy Advance
Nemu64
Zsnes
Examples of emulator requirements
Well folks the examples below are really obsolete due to the core iSeries processors. Just disregard the below system req table if your computer isn't more than 2 years old when wanting to run anything like a ps3, 360 or Wii.
GB and gbc – Not very fast pc needed.
Nes – virtually the same as gb not much difference
snes emulator – getting there but still running windows xp on about 700mhz is more than enough
Nin64 – A little bit higher but still the snes requirements should be fine
Nin gamecube – fair big jump with the requirements for this emulator. Windows xp on about 512mb ram and roughly 1.6ghz to be safe.
Nin Ds – now we have quite a jump – you would expect it to work ok on a pc running roughly 3ghz and 1.5gb ram on vista as a basic.
Nin wii – now. this ones gonna kill you. your going to need very roughly a 3.8ghz on about 2gb of ram on vista and even that's pushing it.
Original xbox – well now your in trouble, i would guess about 3ghz core duo and about 4gb ram
xbox 360 – if there is an emu out there i would say that its probably no where near good enough at this time and that about 3.2ghz core duo on 4gb ram probably about medium.
Playstation 1 – easy about nin 64 territory.
Ps2 about the same as xbox, just a little less
Ps3 – same as xbox 360 duck and cover your gonna need a super computer and alot of fans lol.
Nintendo Emulators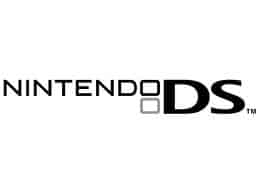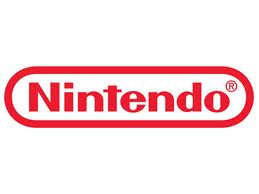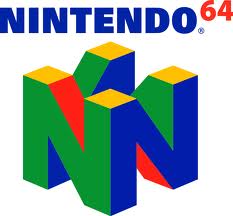 VisualBoy Advance 1.8.0 Beta 3
Visualboy advance is a gb, gbc, gba emu. Visualboy advance allows you to play gameboy games (roms) on your computer.
Size: 644 KB
VisualBoy Advance
Game boy, game boy advance music Download game boy game music to your computer. Temp Unavail
MeBoy Gameboy Colour Roms Emulator For Mobile Phones
Meboy will allow you to play game boy and gameboy colour games on your mobile phone. Play GB and GBC games on your phone. Read more about meboy and the meboy roms With meboy you can play the meboy games which are standard GB and GBC. Read about Mobile Phone Reviews and see what stunners are out there.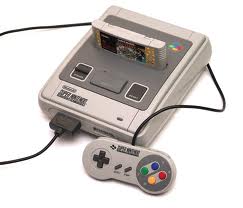 Zsnes is a snes emulator to play snes games on your pc. Its of one the best emus for the snes out there and is very respected.
Download ZSnes REDIRECTS TO HOME
Snes Emulator For Apple Iphone
play snes games on your iphone
We have limited info at this time.
SNES4iPhone is an SNES emu that has been designed for the Apple iPhone.


Nemu64 and Project64
Nintendo64 Emulators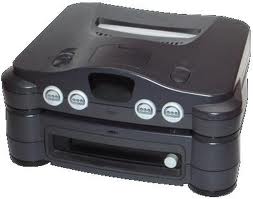 Nemu 64 and project64 are the best by far for playing n64 games on your pc
Nemu64 and Project64 are the most recognised emus for the 64

NDS Roms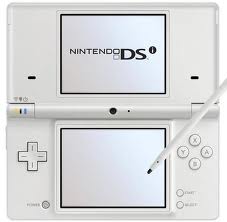 iDeaS 1.0.2.1
Ideas is a nds emulator for your computer. Ideas may have been updated recently. Don't let the small file size of ideas fool you its a nice looking and performing nds emu. Sometimes smaller is better.
Ideas Roms Nds
Size 200kb
Ideas
NeonDS 0.1.1
Neon ds 0.1.1 ds emu is an emu to play nintendo ds games, games on your computer. It only plays some commercial games. (There may be a newer version of NeonDs with full game support) As these nds emus are new in emu time, they get better with age with support for more sound and graphic card types. A few years is nothing in emu time and can take many years to perfect a close to perfect emu. So check out neon ds 0.1.1. The neonds games are the same games as any other ds emu uses. Neonds
Neonds R.o.m.s Nds
Dualis 20.4
Dualis 20.4 is a nds emulator dualis.
Dualis R.o.m.s Nds
DeSmuME
Released around May 19th, 2010
Play NinDS games on your PC with DeSmuME. one of the most respected emu's in nin ds emulation. Although its not perfect new versions of nin ds emu's are coming out all the time. Try desmume aswell as the other nds emu's to see which one is best for you.
Size: 487 KB Temporary unavailable
Desmume R.o.m.s Nds
No$gba 2.5c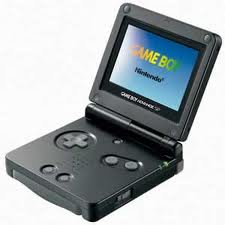 NO$GBA was originally designed purely for the gba but was then created to emulate the ds. Download No$gba
No$gba R.o.m.s Nds
Gamecube Emulators Dolphin Gcemu Dolwin Whinecube Gcube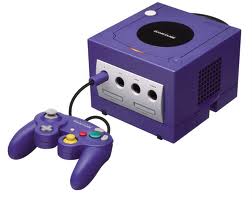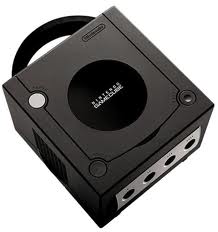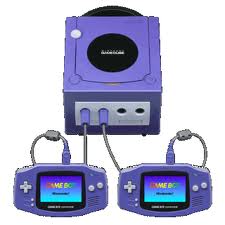 gamecube console emulator
Gamecube emulator roms can be found by doing a google search or looking in forums. below are the emu;s for playing the GC games. I think there is a GC emulator for the psp as well out there. download Gamecube Roms are great fun to play. See the gamecube emulator roms here
Dolphin
Dolphin is a nin GC emu allowing you to play GC games on your pc. There may be a newer version of dolphin out there and its best to be up to date. Dolphin has been around for a while now and like wine will get better with age. Check out dolphin now at emulator zone.
WIInintendo wii logo nintendo wii emulator
Dolphin isn't just for running the GC. it also acts as a HD nintendo wii emulator. Running at a nice 720p (HD), that's actually better graphics than the WII itself!. FYI WII roms are huge.
Dolphin
You many also need this file for dolphin
dolphin emulator roms
GCemu
Gcemu Watch for any updates to Gcemu.
GCEmu
Dolwin
Dolwin is a nintendo GC emu. Dolwin may have been modified lately and updated. See and download dolwin at emulator zone.
Dolwin
Whinecube
Whinecube This may not be the latest version of whinecube available so take a peek at emuzone to see for yourself.
WhineCube
You may need this file aswell
Gcube
Gcube There may be a newer version of Gcube released lately have a look at emuzone to find out if there is a new version of gcube.
Gcube
Sega Emulators
Mastersystem And Megadrive
Gens i
gens
Fusion 3.51 is another sega emulator Fusion
Freezesms 4.6 is a sega mastersystem, gamegear, SG1000 and ColecoVision that's can also emulate nes (nintendo) Download FreezeSMS
Meka is a multi sega emu capable of emulating the following sega games consoles.
Sega Game 1000 (SG-1000)
Sega Computer 3000 (SC-3000)
Sega Super Control Station (SF-7000)
Sega Mark III (+ FM Unit)
Sega Master System (SMS)
Sega Game Gear (GG)
ColecoVision (COLECO)
Othello Multivision (OMV)
Meka
Sega Saturn emulator for PC
Yabause is a sega saturn emu Yabause 0.7.1
Sony Ps1 Ps2 Psp
Sony Playstation 2 and 1 (ps2)
Playstation 1 and 2 emulators
Sony PSP Emulators | psp emulator roms
Download psp emulator roms below
psp console emulator
The following are two sony playstation portable (psp) emu's.
PSPE
PSPE is a sony psp emu for pc. PSPE
Potemkin a sony psp emu for the pc. Potemkin
Others
Apple Mac emu For Mobiles Supporting Java
Apple have were a bit late in releasing the anticipated Apple iPhone. So someone has made AppleIIGo, which turns any phone supporting Java's MIDP 2.0 into an Apple iPhone. Actually, an old 1977 Apple II, as the AppleIIGo is an Apple II emu for cellphones.
Download AppleIIGo, the Apple II emulator here.
Mini vMac 2.7.1
Macintosh Plus emu, one of the first Macs
Win 98/ME/2000/XP
Size 40 KB Mini Vmac
Summery and questions
Can you have the following emus on mobilephones
The following describes the possibility of these following emu's for phones either now or in the future.
Snes emu
Ok can you use a snes emulator on a cellphone. The answer is yes but im sure that only a select few phones at this time could handle such an emu for the snes. Plus im unable to find a snes emu for mobilephones at this time.
N64 emu for mobilephones.
Using a n64 emu on a mobile phone a this time i would say would be pretty unlikely. Although there are probably a very select few tat could handle that sort of requirements. In the future many phones should support the speed required to run such an n64 emu on a mobile phone but i am also unable to find one.
Running a psp playstation portable emu on a cell phone.
This isn't impossible but your going to need a really advanced fast phone which spells a lot of money. I am unaware of any such emu but i am aware of a few of these emus for the apple iphone and apple ipod touch.
Ps1 playstation 1 emu on a cellphone.
Ok you can see that the further down this list goes that the more insane the possibility is. Running a ps1 emu is actually more possible than a nintendo 64 emu but as i said above for now no or just unheard of on my research.
Sony playstation 2 ps2 emu on cellphones.
Well this is just crazy at the moment but give it a few more years and we will see about running a ps2 emu on a cell phone.
Im going to make this a summery and short
Running a xbox, xbox 360, ps3 gamecube or wii on a mobile phone is absolutely insane probably for at least a few more years now and even that's pushing it bad.