To celebrate the 3ds release ive decided to put together a category of hd desktop wallpapers to gear you up for the release of the game in feb 2015.
Majora's mask 3d sees the return of the n64 classic with that mask wearing bow shooting magic bean planting deku stick wielding link in the revamped 3ds version with stereoscopic effects.
The remake will see improved graphics, altered battles for bosses and even add one of my favorite zelda past times, fishing!. I loved fishing in the ocarina of time in the pond and always tried to catch the eel, not that i ever knew if it was possible to catch it. Majora's mask hd desktop wallpapers in 1920×1080 will suit your desktop or laptop screen a treat while keeping the excitement of the February release building until the release day.
Majora's mask 3ds release
We first heard the announcement in november 2014 that shocked the zelda fan base to its core although after we heard and witnessed the rerelease of the ocarina of time many were thinking there would be a MM coming soon.
The original nintendo 64 release was back in 2000 almost 15 years ago which is crazy to think that it was that long ago that it graced our consoles.
So jump on your horse, grab your sword and start saving your rupees because in less that a month link will be here for your 3ds with the much anticipated legend of zelda majora's mask is beautiful redesigned 3d.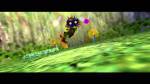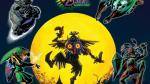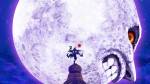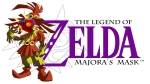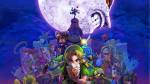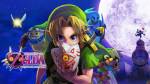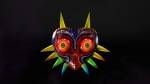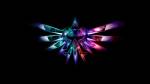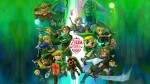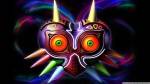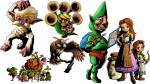 The above majora's mask wallpapers are as follows:
The Characters from MM
Skull kid mask
History of the zelda's
Neon triforce
Majora's mask
3Ds release background
Second release
Skullkid title
In front of the moon
More characters
Even more characters
Skull kid screenshot
Screenshot no2
Skullkid and fairy
Cool skull kid
My favorite in the forest